I'm so grateful to the kind folks at Point who have given my site 3 copies of Wherever Nina Liesby Lynn Weingarten!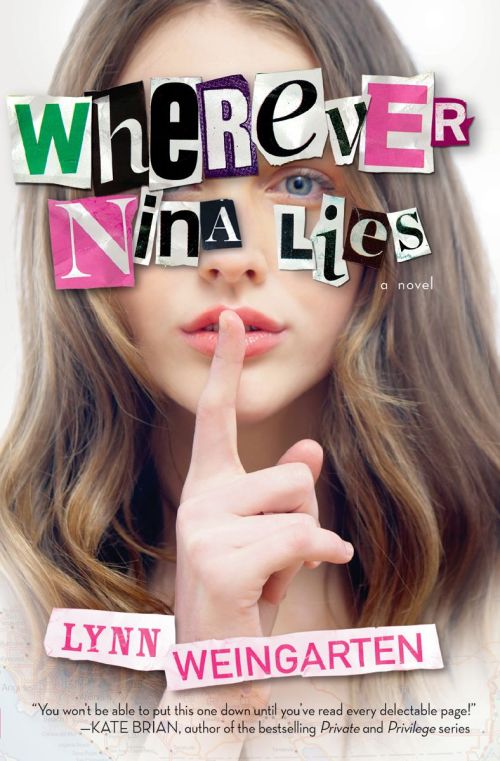 To enter, leave a comment on this post by 11:59pm EST on Monday, March 1st. You can earn extra entries by blogging about this contest or posting it on Twitter, and leaving a trackback.
About Wherever Nina Lies:
Nina was beautiful, wild, and adored by her younger sister, Ellie. But, one day, Nina disappeared. Two years later, everyone has given up home that Nina will return, but Ellie knows her sister is out there. If only Ellie had a clue where to look. Then she gets one, in the form of a mysterious drawing. Determined to find Nina, Ellie takes off on a crazy, sexy, cross-country road trip with the only person who believes she's got a chance—her hot, adventurous new crush. Along the way, Ellie finds a few things she wasn't planning on. Like love. Lies. And the most shocking thing of all: the truth.
You can download the first chapter here.
Books are valued at $8.99 each.
Shipping Guidelines: This book giveaway is open to participants with a United States mailing address only (international readers can enter if they have a friend in the States who can accept their prizes by mail.)
Share on Facebook